Optimize your product flow through industrial hoppers, bins, chutes, silos, and more!
Industrial vibrators are mechanical devices that use vibration to break apart the static bonds that build up between your product and the walls of your storage or transport containers.
High-quality industrial vibrators – like those provided by Global Manufacturing, Inc. – eliminate material blockage, facilitate consistent flow of product, are energy efficient, and prevent damage to storage containers (when following correct application recommendations).
Our top-of-market industrial vibrators can process a wide range of materials, such as...
Powders
Aggregates
Sand
Small parts
Animal feed applications
Agricultural applications (fertilizer tenders)
Pharmaceutical products
Volumetric concrete mixing
And more!
Types of Industrial Vibrators
Electric Vibrators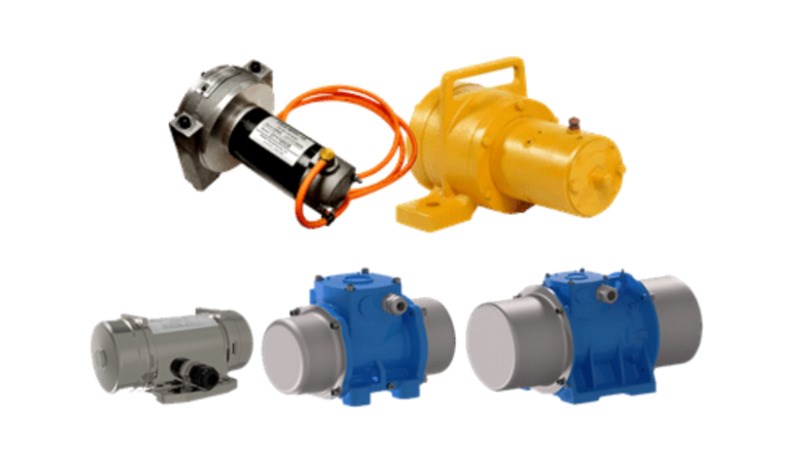 Known for optimum efficiency and extremely low noise level, our durable Quiet Thunder® Electric Vibrators use a rotary electric motor to send continuous, powerful vibrations through the hopper wall or truck bed and break up the material inside. This allows product to slide easily from the hopper - without flexing the container.
With no need for air or hydraulic lines, electric vibrator set-up is especially simple. And DC vibrators are spectacular for adding to trucks.
Global Manufacturing, Inc., offers both alternating current (AC) vibrators and direct current (DC) vibrators. The type of electric vibrator we recommend depends on your unique production and vibration needs.
Learn More
Hydraulic Vibrators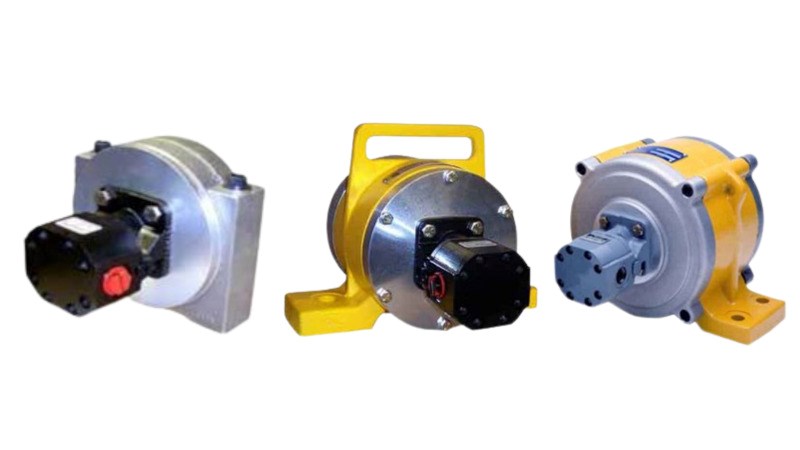 When you need a lot of force for heavy-duty operations, our Design Series Hydraulic Motor-Driven Rotary Vibrators are the way to go!
Hydraulic vibrators transform compressed hydraulic fluid into mechanical force to maximize product flow. And by adjusting the hydraulic fluid flow rate, you can easily change the force output.
Using an external hydraulic motor with a unique drive coupling design, our Design Series hydraulic vibrators are built to prevent stress from misalignment and expansion – giving them a longer lifespan than many other competitive vibrators.
In fact, many of our largest hydraulic vibrators have lasted 10+ years!
With a Global Manufacturing, Inc., Design Series vibrator, you can expect...
Greater durability
Better performance
Larger range of vibrational force
Reduced operating costs (closed hydraulic system)
Heightened efficiency
Bi-directional hook-ups
No leaks!
And more!
Learn More
Pneumatic Vibrators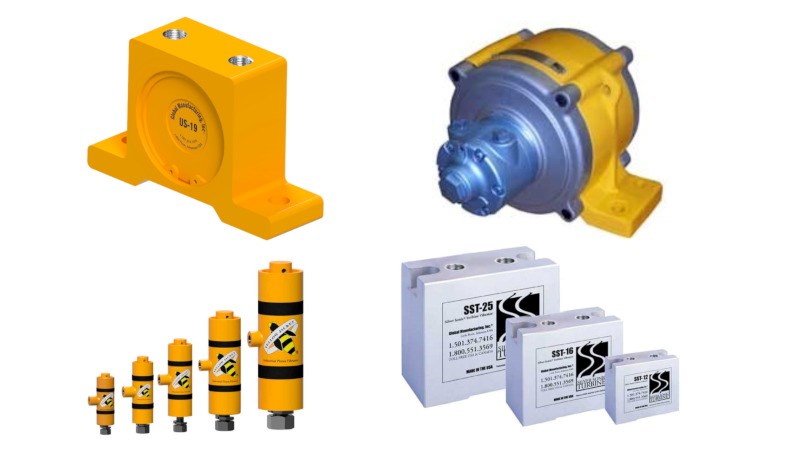 Pneumatic (or air-driven) vibrators transform compressed air into mechanical energy. Because of the availability of air, pneumatic vibrators are ideal for production facilities on shop floors. Generally, the smaller the container with a bulk flow problem, the smaller the air vibrator you need.
Global Manufacturing, Inc., offers a variety of types and sizes of low-maintenance and low-cost Rotary and Piston (or linear) air vibrators. The particular pneumatic vibrator you need depends on many factors – including your specific material, container, and force needs.
Pneumatic Rotary Vibrators
A pneumatic rotary vibrator uses compressed air to rotate an "unbalanced" weight (i.e. ball, roller, or turbine wheel) to produce a wave of energy and create vibration.
Pneumatic Piston (Linear) Vibrators
Pneumatic piston vibrators - also called linear vibrators – produce shock waves of energy much like an automatic sledgehammer. The high-impact action produced by the oscillating piston flexes the bin wall, loosens any material stuck to the wall, and restores material flow.*
If noise is a concern, Industrial Vibrators offers a silent model that uses an air-cushioned piston.
Learn More
*With pneumatic piston vibrators, there are specific bin wall thickness requirements.
Railcar Vibrators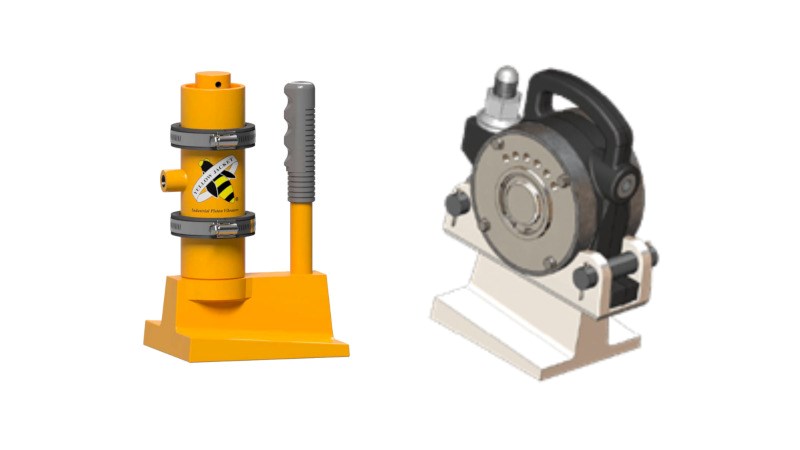 Need a vibrator specifically designed for unloading railcars? We have a couple of options.
While pneumatic piston railcar vibrators provide the high impact and linear force needed to handle many tough unloading challenges, pneumatic rotary railcar vibrators are uniquely built to efficiently unload fine-particle bulk solids (such as limestone fines).
After unloading, a vibrator may become lodged in the railcar pocket. To dislodge, we recommend using a heavy-duty hammer to strike the "T" of our wedge bracket.
And unlike our competitors, we offer lightweight models (YJR-2.00-IM and YJR-3.00-AC) that make it easy for you to pull them out without relying on a huge contraption to lift the vibrator.
Learn More